Words wrttten by William Chatterton Dix 1865 born 1837 died 1898 to the tune of Greensleeves

What child is this who laid to rest

On Mary's lap is sleeping

Whom angels greet with anthems sweet

While shepherds watch are keeping

This, this is Christ the King

Whom shepherds guard and angels sing

Haste, haste to bring him laud

The babe, the son of Mary

Why lies he in such mean estate

Where ox and ass are feeding

Good Christian fear, for sinners here

The silent word is pleading

So bring incense, gold, and myrrh

Come peasant king to own Him

The King of kings, salvation brings

Let loving hearts enthrone Him

This, this is Christ the King

Whom shepherds guard and angels sing

Haste, haste to bring him laud

The babe, the son of Mary

We wish all a most Blessed Christmas. Remember, He is the reason. During these most difficult times we thank our Lord for our family and our dear friends. We pray that a miracle will come to someone in great need this evening. Take a moment and reflect on all your Blessings . Parents,.. hold your children close and children, love your parents.


Guide the leaders of this Nation in these most diffcult times. Protect those who serve us through-out the World. May Hearts change and the Spirit of Love enter. Dear Jesus, show us the way. It is our desire to serve you and therefore we will love our enemies as we pray for peace. On this night we will hold all that are close in our arms, and all that are far in our hearts. Our Prayer comes from deep within and tho' these are but a few words that we pray at this moment, you know that we have so much to say. We know that you hear all of that is within us...that which is said.... and that which is not...

We know that the time has come for all that believe to unite and to speak of you to others. To teach our children to follow the way of the Lord and to break from the evils we see all about us. To speak to the ways that are distructive and refuse to accept all that are against your teachings. Dear Lord the time has come if we are to preserve this great Nation 'Under God".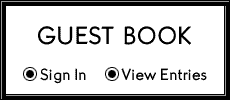 Merry Christmas, Ernest Hatton 2003

And now it's time to go
home
Written by, Ernest Hatton